Our Mission
Is to be a valued skincare provider and educator for the community.
To deliver high quality, purpose driven services while promoting wellness.
To develop long lasting, trusting relationshps with clients.
To provide complete skin solutions for your concerns, help you look and feel better about your skin as you go through your journey to skin joy!
Explore Our Product Collections
About Choosejoy! Skin
ChooseJoy! Skin was inspired by a background in nursing, a commitment to health and wellness, and a passion for both practicing Skin Care and understanding the science related to skin health and how it affects our overall sense of well-being.
We want to help people feel happy in their own skin, achieve optimal skin health, and understand the importance of commiting to a professional and at home skin care regimen in tandem with committing to sun protection to achieve and preserve treatment goals.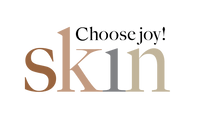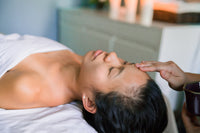 Joy Papaioannou
"Sometimes an ear to listen, a simple plan, a better understanding, the touch of a hand, or a peaceful moment is all it takes to feel more joyful, more relaxed, more confident, and a day in your life better. Choose joy! Then pass it on."
What Others say about us
I'm so happy to be back here, it"s been too long since Covid 19 shutdown. I missed our time together, your touch, the smells of your products, the sounds, the relaxation, my glowing skin, I missed it all.

Kallie S
Thank you for delivering the clarifying camphor mask (Lovin IT) it really helps keep my pores clean without drying my skin out. I told A about it, she has new maskne breakouts and will call you for your advice

Linda S
My skin has missed you,but thanks to you my skin stays beautiful. The retinol night cream doesn't dry me out the luminous peptide serum realy works,the ALA eye cream improved my dark circles and puffiness so much and my 11's never came back . I stopped buying any products you don't recommend and save so much money that I use to waste on the ones that didnt work.

Amy C
Today's facial was the perfect way to start my New Year, It felt so good, I feel sooo relaxed, my skin looks & feels great I did not want it to end.

Joanne A
Add customer reviews and testimonials to showcase your store's happy customers.

Author's name
Add customer reviews and testimonials to showcase your store's happy customers.

Author's name
Image slide

Tell your brand's story through images
Image slide

Tell your brand's story through images
Image slide

Tell your brand's story through images
Image slide

Tell your brand's story through images
Image slide
Tell your brand's story through images
Image slide
Tell your brand's story through images
Image slide
Tell your brand's story through images
Image slide
Tell your brand's story through images
Image slide

Tell your brand's story through images
Image slide

Tell your brand's story through images
Image slide
Tell your brand's story through images
Image slide
Tell your brand's story through images