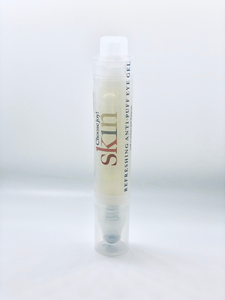 This lightweight cooling gel is easily used with other moisturizers or sun protection formulas.
This is a blend of Essential Oils that decongest puffy eyes.
Clinical results have shown that 65% of subjects had a decrease in eye bag thickness after 28 days. Testing also indicated a 25% reduction of capillary permeability.